Hermosaz is an online community for Spanish-speaking Latinos in the United States. Hermosaz's small team released two platforms for Latina women, business owners, entrepreneurs, bloggers, and fashionistas in 2021. Although the team – with less than ten employees and a handful of contractors – has offices located in Oakland, California, they've been working remotely for the past 2 years. The platforms, HermosazUSA and Hermosaz, officially went live in January, with a soft launch in September 2020. The company strives to represent Latina women in the United States and build a community with open doors and open minds.
I had a chance to talk to Yazmin Magana and Cindy Ruiz, the first two employees of Hermosaz, and ask them about their work, recent launch, further plans, and challenges.
Magana, Hermosaz's marketing manager says, "I started working at Hermosaz in 2018 after I graduated from UC Berkeley. When I was applying to jobs after college, my goal was a job where I could represent Latinos. Hermosaz was hiring for its first marketing position then and it seemed like a real hands-on job. It was a startup made by a few guys and I thought that was the place I could implement everything I learned in school and also see the results right there."
Magana, 26, moved to Salinas, California in 2014 from the San Luis Rio Colorado, Sonora region in Mexico. She wanted to save money and go to college back in Mexico. When she arrived, she spoke hardly any English, and the only job she could find was in agriculture. She eventually learned to speak English at her first "real job" at sandwich chain Subway. Then, she attended community college and transferred to UC Berkeley where she pursued political science and graduated in 2018. "Early in the process, I realized that Latinos needed more representation. I decided to study Political Science and my goal was to become a lawyer and advocate for the rights of Latino immigrants in the US."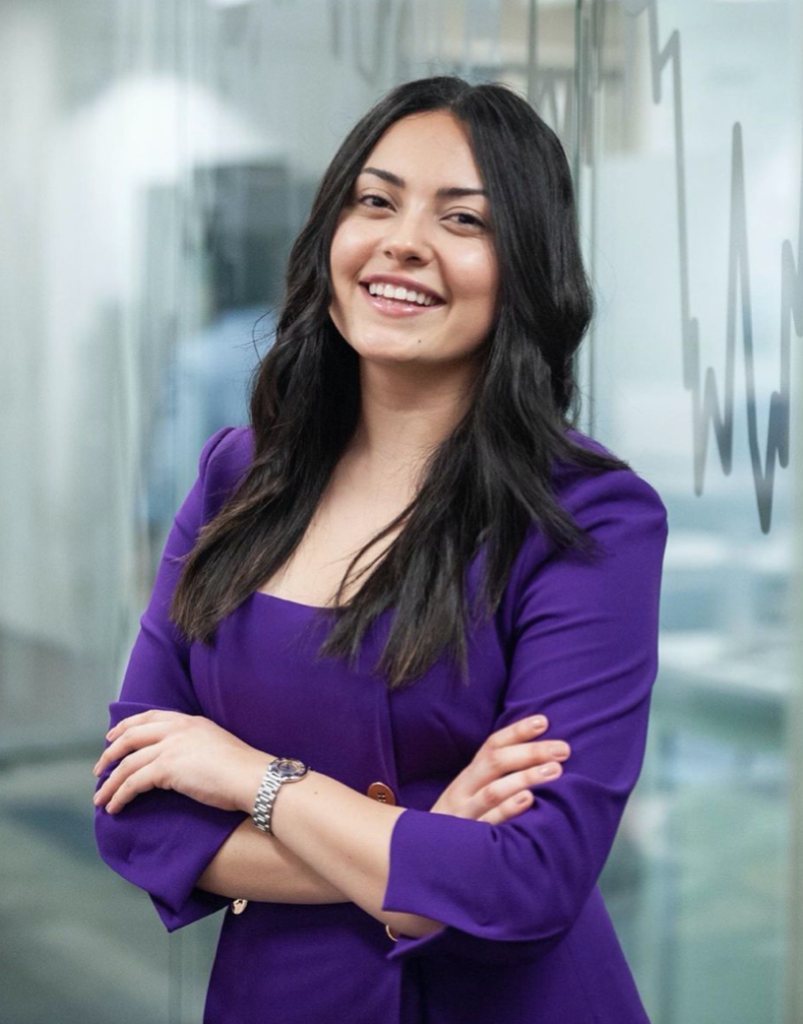 "Our blog is our soul."
Yazmin Magana, Marketing Manager for Hermosaz
Although Hermosaz is primarily a platform for Spanish-speaking Latinos in the United States, it is also available in English. However, the Spanish version of the site has been getting the most heat. During the soft launch in September 2020, Magana reached out to Latino bloggers, small business owners, and entrepreneurs. She offered them a chance to showcase their businesses and ideas on the HermosazUSA site. Ruiz, Hermosaz's content and marketing coordinator, says the Latino community got very excited about this opportunity and shared it with their followers. "Every Latino business owner was very happy to work with us," Ruiz adds.
Envisioned first as a shopping website, Hermosaz soon split in two – HermosazUSA became a blog and community site while Hermosaz remained powered by search and product recommendation engines.
While shopping and affiliate marketing is part of Hermosaz's business plan, the focus is nurturing relationships with bloggers, community, and Latino business owners. This relationship is fostered through interviews, cross promotions, and giving visibility to Latino businesses through features such as "Look of the Day" and "Top Ten".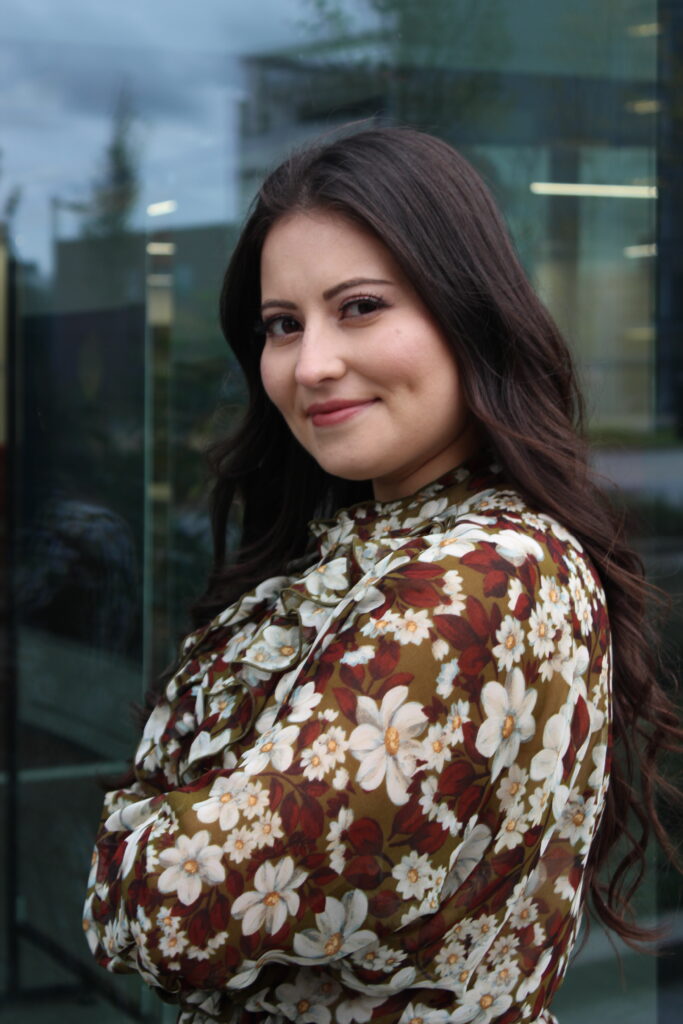 "I know that we mostly talk about beauty, but I think it is more about the beauty inside of each of us."
Cindy Ruiz, Content and Marketing Coordinator for Hermosaz
"We launched the site with a 'What does Hermosaz mean to you?' campaign among Instagram influencers," said Magana. "We asked bloggers to send us a short video answering the question of what Hermosaz meant for them. We compiled 30 of these videos in a marketing campaign that got a lot of views, likes, and shares."
All the bloggers that participated in the campaign shared it with their followers. "The campaign was very successful, more than I had expected. We are a small team. It proved that what we were doing was necessary for the community. I know that we mostly talk about beauty, but I think it is more about the beauty inside of each of us," says Ruiz.
Ruiz was born in Mexico and immigrated with her parents to California when she was three years old. As a child, her family moved all over California looking for work. After graduating from California State University, Sacramento, Ruiz got her first job at Spanish-language television network Univision. During her teen years, she wanted to become a journalist and write about her community. However, knowing how hard it is to find a job as a journalist, Ruiz felt marketing was a better choice. At Univision, she was able to work closely with her community. "I wanted to find a job where I can use my Spanish and empower my community by telling their stories. I am currently in Manchester, UK doing my masters degree and working at Hermosaz. I like building relationships with other women and highlighting the powerful success stories that are around us."
After the website went live, the team started building Latina power by involving bloggers and entrepreneurs and helping them change the narrative by promoting their personal and business stories. Magana and Ruiz say they feel overwhelmed and motivated by the Hermosaz community's passion and response.
While they advise their followers on what to wear, they are also building trust and the power through beauty and aspirations of Latina women. We asked Magana and Ruiz if they are planning to engage in political and social power with their community:
"The community is not very political yet. We are focused on building trust and engagement right now. Of course we are interested in creating a social movement to change the narrative of Latino community and help Latino immigrants. If we grow, we will have the responsibility to do so."