Milwaukee suffers from a plethora of interconnected structural issues; my home town is known for being "the pimp capital" of the nation, the worst place for Black people to live and one of the most segregated cities in the United States. None of this is by accident. Oppression and divestment from Milwaukee's Black communities have been finely woven into the fabric of this city. The issue that undergirds Milwaukee's oppressive ecology is the lack of access to affordable, quality housing. Effects of the housing crisis are compounded by the COVID-19 pandemic, rippling through every facet of our lives. Despite this, rent and eviction moratoriums will end this month. There is an urgent need for material solutions, and Black Milwaukeeans deserve safe places to live, to thrive, and to call our own.
On August 28th, 1967 (nearly 54 years ago) Father James Groppi and the NAACP Youth Council led the Open Housing Marches that lasted 200 consecutive days. The Marches were predicated upon the Civil Rights movement and formed in reaction to segregationist policies. Milwaukee's Black population boomed prior to the marches. From a population of 158 in 1940 to 74,546 in 1960; Black people now made up 15% of Milwaukee's population. Post World War II, "urban renewal" efforts devastated Black neighborhoods and increased strain in housing availability. Specifically, the construction of Highway 43 destroyed many older homes and cleared Black neighborhoods. These issues were inflamed by redlining, blockbusting, predatory lending, and insurance practices. Because of this, Alderwoman Vel Phillips joined forces with Father Groppi and the Youth Council and introduced an ordinance to the Milwaukee Common Council that would outlaw housing discrimination. Phillips attempted to pass the ordinance three times between 1963 and 1967; each time she cast the sole vote. Milwaukee did not see an open housing ordinance until 1968.
Today, Milwaukee has a Black population of nearly 39%, the highest in the state of Wisconsin. Milwaukee remains highly segregated with poor outcomes for its Black residents. According to Milwaukee Habitat for Humanity, only 27.2% of Black Milwaukeeans own their homes. Pre-pandemic Milwaukee maintained an eviction rate of 16 evictions per day. Black Women are heavily impacted amongst renters. One out of every five Black women in Milwaukee has faced eviction in their adult lives. In addition, 60% of Milwaukee renters are rent burdened. This means that renters pay anywhere from 40% to 70% of their income on rent. Slumlords or absentee landlords (landlords who maximize profit by neglecting building maintenance until a property is condemned, they commonly live outside of the city or state ) further compound this issue by taking advantage of renters and cheap housing prices within the city.
Milwaukee is host to a collective of notorious slumlords. Often these slumlords will milk renters for maximum profit, leave rental properties in decrepit conditions and stop paying taxes on the property. This leaves the city to sell the homes at incredibly low prices at sheriff's sales or have taxpayers foot the bill of repairs or tearing them down. According to the Milwaukee Journal Sentinel, "If a property owner doesn't pay taxes for three years, the city typically files a tax foreclosure lawsuit and seizes the home, an action that erases the tax bill for the owner who let the property deteriorate, collecting rent all the while. The owner remains responsible for the fines." Despite the consequence of thousands of dollars in fines, landlords are given months or years to pay them off. This rarely incites pushback from city attorneys. Some landlords pay as little as $100 every three months — just enough to keep the court from issuing arrest warrants or putting liens on assets. Many don't pay at all, knowing that there is little chance that they will be arrested.
How does Milwaukee solve this problem? One group of Milwaukee natives has found a solution. I formed Brave Green Wave Trybe (BGW) in the spring of 2020 with fellow Milwaukee natives Trevonna Sims and Annia Leonard. We initially provided mutual aid by raising funds to help Queer, Trans, and Gender Non-Conforming individuals who were short on rent. However, this wasn't a long-term solution. We knew we needed to provide something enduring to combat Milwaukee's structural housing issues. So we joined 21st Street Cooperative to purchase a home under the co-op model of home ownership. 21st Street Cooperative is a collective of workers who live north of the Avenue West neighborhood. They work with other co-op groups to defend their neighborhood from police and gentrification.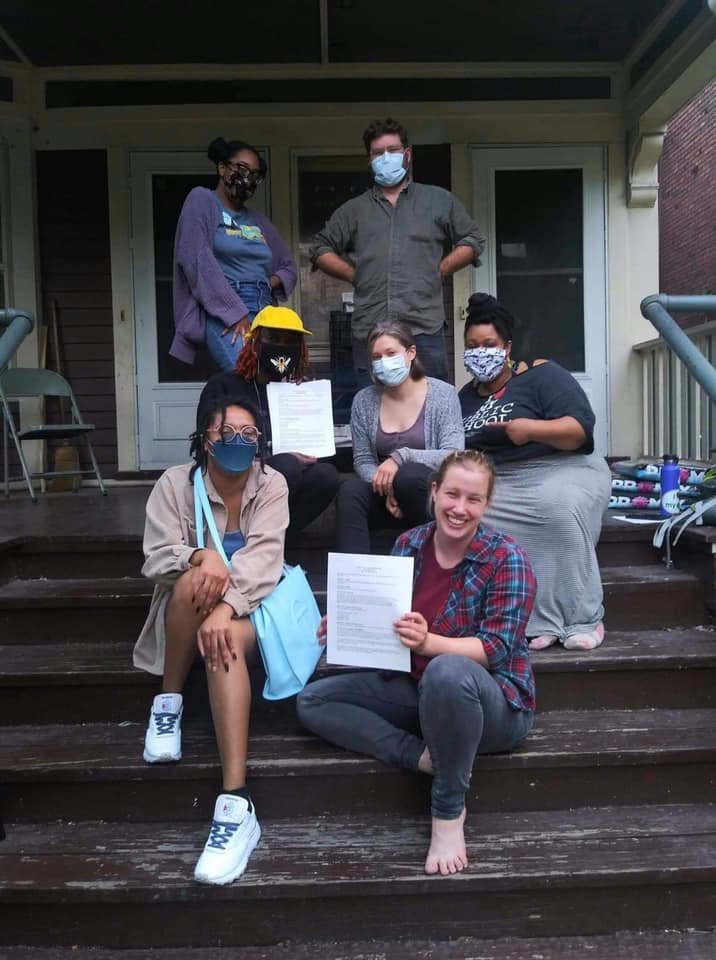 Cooperative housing (co-op) is a type of housing owned by a corporation made up of the owners within the co-op. Instead of purchasing property and getting a deed, you purchase a share of the corporation that controls the co-op, thus entitling you to living space. Everyone who purchases a share owns a piece of the corporation.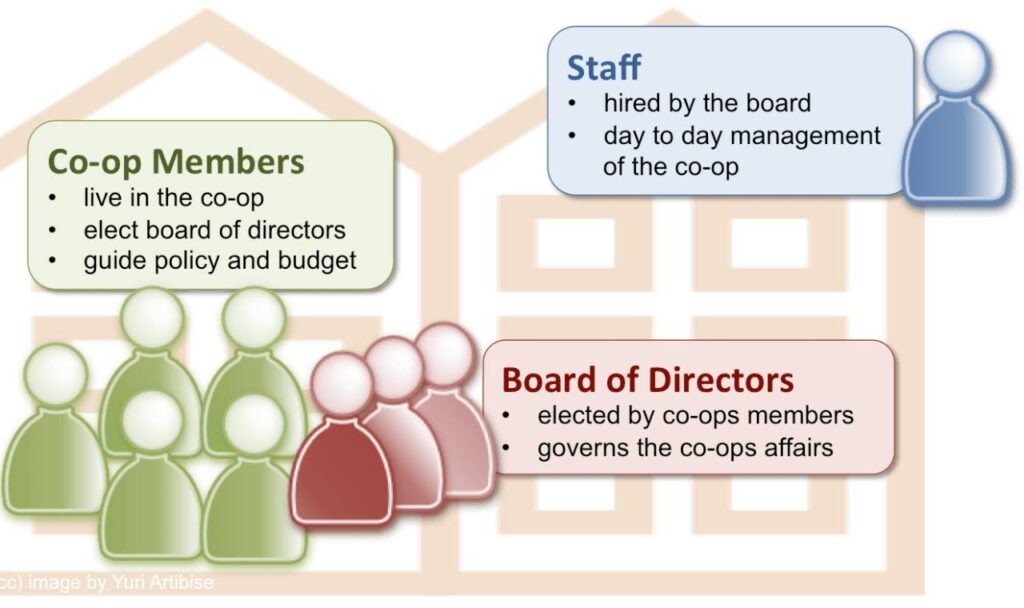 "BGW is working with a community of workers [21st Street Cooperative] that all live on the same block," Sims says. "They want to preserve their community values and maintain their neighborhood for each other. Having a cooperative structure and having people who own the houses, who also share the same values as the larger community creates a system of group accountability for safe, quality houses."
Sims says this is in sharp contrast to how landlords view neighborhoods. "Landlords don't care about the neighborhood. They don't know the people in the neighborhood enough to care about the quality of their lives. People in cooperatives want to see their neighborhood thrive," she said. Co-ops typically operate without the goal of earning a profit. Every shareholder tenant is collectively responsible for maintenance and services. The collective co-op association is responsible for the management of membership fees to cover building maintenance, property taxes, amenities, and any underlying mortgages attached to the property and its units. Given that every tenant is a shareholder, members of BGW and 21st Street Cooperative get to vote on co-op rules and on how the building will be managed. To help with the administrative work, a co-op board is typically elected from those in the association wishing to volunteer. BGW and 21st Street Cooperative are based on a group equity model. This means that tenant shareholders will receive a rebate and the investment is housed in a bank account that garners interest over time. If tenants decide to leave the co-op, investments will be returned to them.
BGW co-founder Leonard believes that a housing cooperative will provide them with the resources they need to learn how to take care of a home, build credit, and help them build equity with others. It's also something they've been grappling with since childhood.
"This is more about breaking a generational cycle for me," Leonard says. They recount how the landlord of their childhood home stopped paying taxes on the house and let it fall into disrepair. "The house that I used to live in is still boarded up. No one has fixed it or tore it down. That was back in 2009. It's been over 10 years."
They say their story isn't so unique. "A lot of the houses that I grew up in were very impoverished and did not get taken care of very well," Leonard remembers. "The landlords who were on top of it [maintenance] only cared about the money; they would fix up the yard because a fine could be issued right away, but wouldn't fix the roof or foundation for the home."
Leonard recalls how the roof caved in and almost collapsed on top of their brother. "I don't want that trauma to be a living experience for anyone else."
Read more on Milwaukee's renter-landlord relationship in part 2 of this article.