A major snowstorm pummeled the southern United States in mid-February. For Northerners, this was another winter. Snow plows and shovels were ready to clear roads and driveways. Yet for Southerners, it was a far cry from normal. The snowstorm wreaked havoc on the electrical grid, damaged countless homes, and brought people to starvation and death. Residents in Texas were hit with more snow than they have had in over five years, and no one was prepared for it. Schools shut down, stores closed, and even power and water was lost in many homes across the state.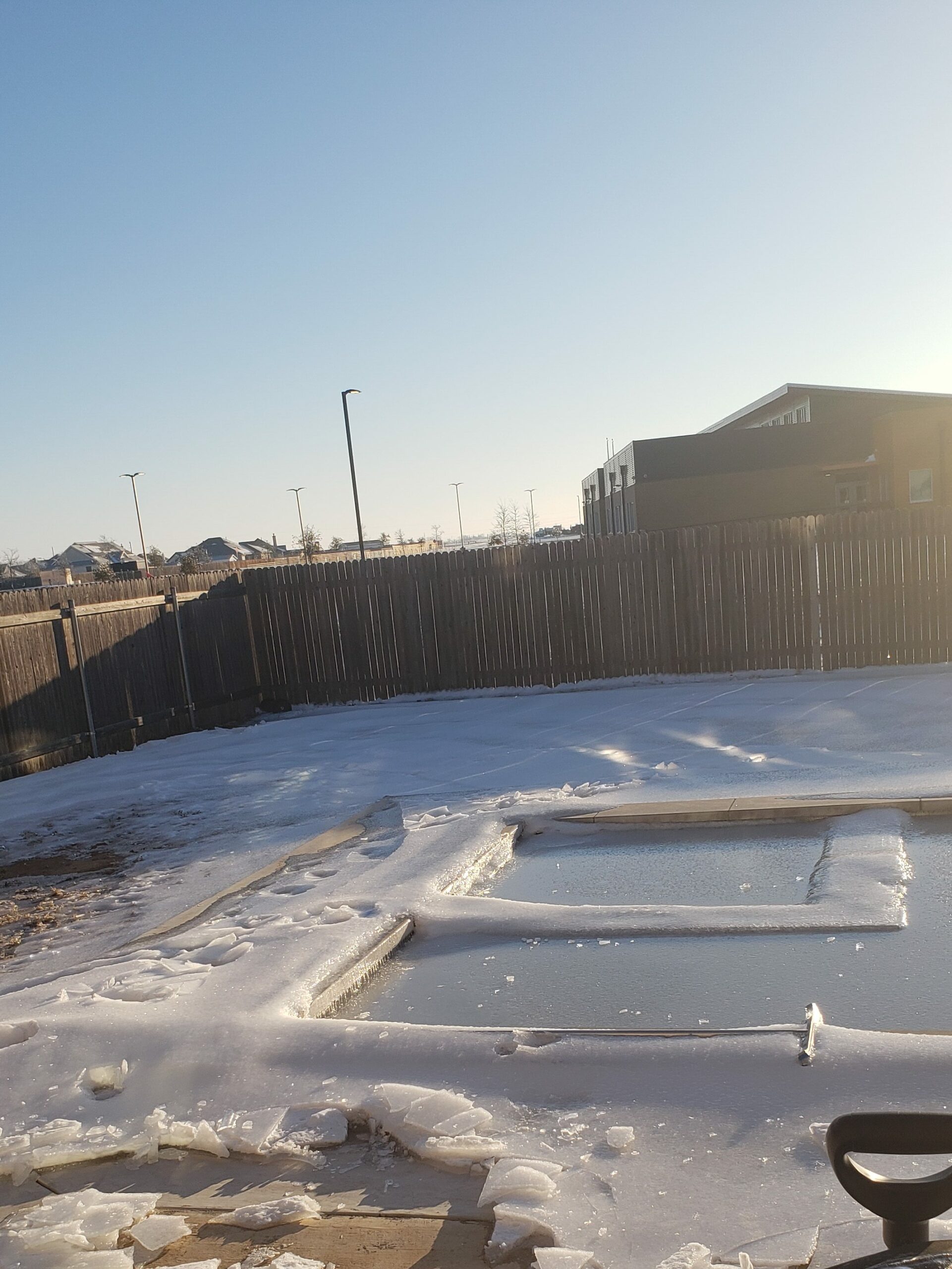 "People in Austin, Texas were aware of the winter storm coming in, however, what we did not know was that the electricity and the water were going to be shut down in a big part of the city," said University of Texas at El Paso student Ana Caballero. "I was very lucky to stay at a friend's place which had both power and water." That is, until water was eventually cut off at her friend's place as well, Caballero added. The power remained on, unlike residents in the east side of the city who did not have electricity for a couple days.
On Twitter and TikTok, Texans posted photos and videos of winter activities like snowball fights, sledding in the streets, but that was only a small reality of what was going on. Behind the gloss of fun, there were also videos of frozen water leaks and pipes bursting from freezing temperatures. And in the most extreme of cases, one woman documented her entire apartment flooded due to a pipe burst.
As if icy roads, power outages, and water leaks weren't bad enough, residents in towns affected the worst by the storm were running low on food. With grocery store closures and long lines to stock up, the situation became even more apocalyptic.
"The hardest thing for me was just running low on food and not being able to safely get to a grocery store or restaurant." said Texas resident Thalia Carillo. "Having to ration food and water has been tough and pretty much all of my friends and community is dealing with flooding apartments/houses and little to no access to food."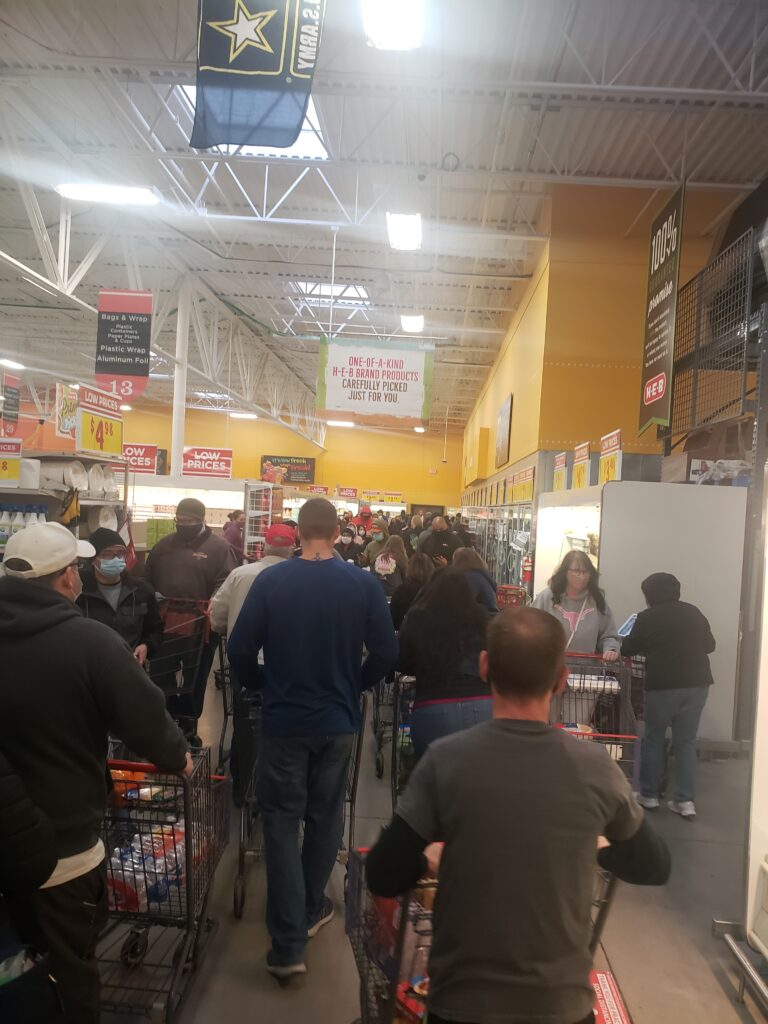 Local community members heeded the call for help. Mutual aid networks such as Austin Mutual Aid, Feed the People Dallas, and MutualAidHou have been helping Texans get back on their feet by providing rooms in hotels for warmth and a safe night's sleep. Local business owners have been purchasing meals from the local restaurants in Austin to provide residents with thousands of hot meals. Austin and Dallas residents can follow @whenwherewhataustin on Instagram and @WhenWhereWhatDFW on Facebook for updates on for free meals, warming areas, water stations.