Staten Island, NY – Staten Islanders thought it was just going to be another rainy day on the first of September. It turned out to be a harrowing nightmare. Residents found their homes and businesses waist deep in water. Cars were submerged in floodwaters. Some had basements flooded and destroyed.
Hurricane Ida overtook the island with rain and wind. Law enforcement said there were numerous calls from residents reporting being trapped inside their vehicles due to the immense flooding. One video shared on TikTok features shoppers coming out of the local Costco to find themselves trapped as their cars were submerged in water. This is possibly the worst flooding the island has seen since Hurricane Sandy hit in 2012.
The city was put under a state of emergency from 1 a.m. – 5 a.m. advising that only emergency vehicles be on the road. Many homes in neighborhoods considered flood zones such as West Brighton, New Dorp, Bullshead and more are facing thousands in damage to their homes. Staten Island resident Lliam Finn told SiLive.com he had to end his family vacation early after a video sent from his neighbors showing immense flooding down their street. Upon arriving home, Finn found his entire basement flooded with his washer, dryer, furniture, and electrical appliances destroyed.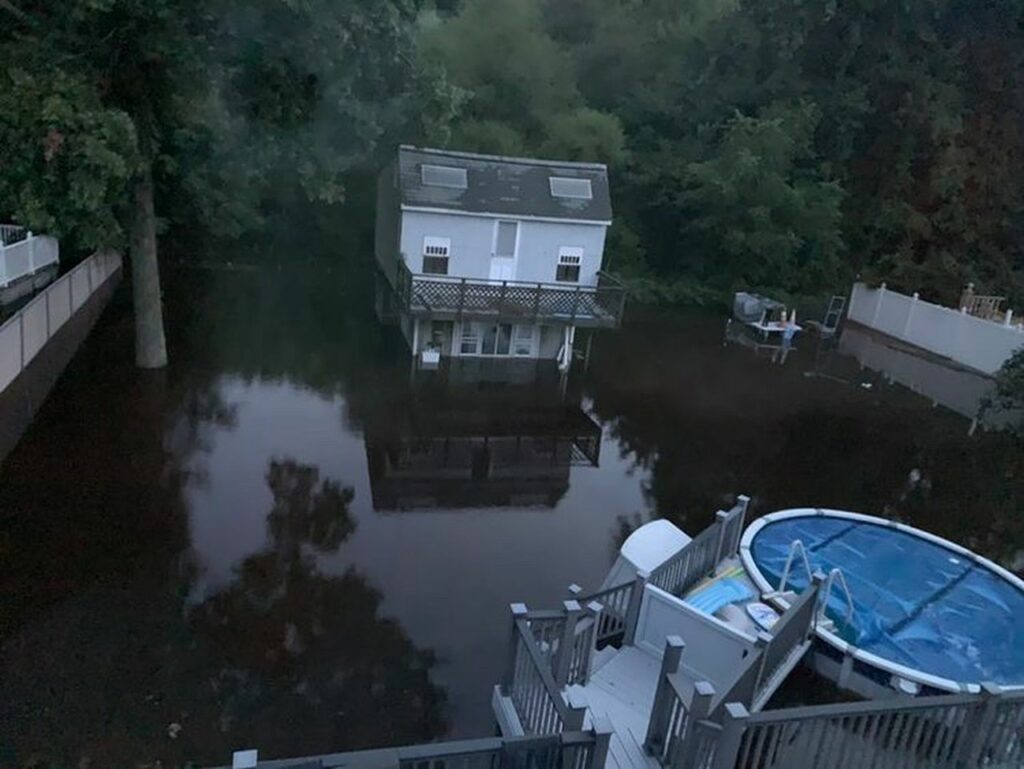 "Now we're stuck holding the bag," Finn told SiLive.com. "Flooding is not something covered for homeowners and you're screwed. It's heartbreaking."
The next morning debris, garbage, and even whole trees were strewn across the island due to the high winds. Residents threw out household items, which were completely destroyed, in front of their homes as they cleaned up the damage from the night before.
Those who had flood damage are currently working with insurance companies and FEMA hoping to have some kind of assistance in fixing their homes but the process has been slow. New York Senators Charles Schumer and Kirsten Gillibrand are working to push FEMA to get a move on with approving claims so things can get back to normal.
The White House ordered federal assistance for state and local efforts related to the emergency on September 2, but Staten Islanders could still be out of luck. Unless they had insurance prior to the flooding, funds and cleanup efforts may not be made available. Even for those with insurance, there is a fine line between the way backup flooding and sewage flooding are covered.