Berkeley, CA – Latinos are the largest minority group in California at 39% of the state's population. However, California colleges do not represent it. But that's changing. The 2020-21 admitted class was the most diverse in the University of California history. For the first time, Latinos made up the largest ethnic group of applicants, with 36% of admitted Latinos. We talked to a few Latino alumni from California universities to discuss some challenges that most Latinos face as applicants and what life is like in university.
Let's talk about challenges to get into college…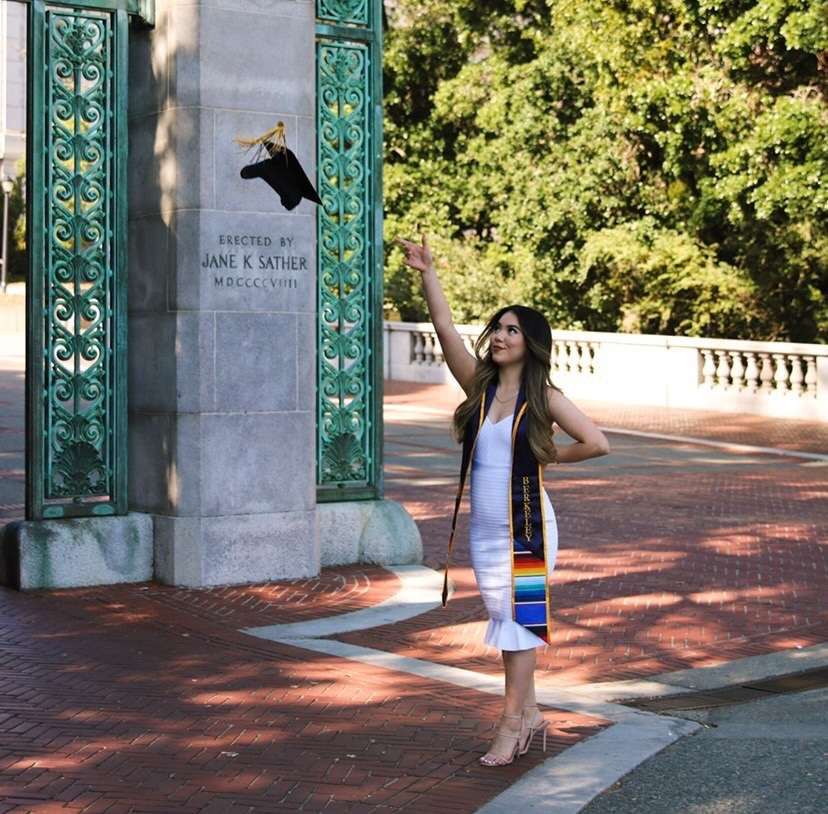 Lack of role models – Jocelyn Bustillos, UC Berkeley graduate 2021, moved to the United States at the age of 15 and did not know anyone with a college degree at that age.
"My parents grew up in Mexico, where going to college was not an option mainly because of financial issues. I remember that the first challenge was that the path to attend university was not clear and I did not know anything about it, nor had someone to ask, so high school advisors were my number one tool." Jocelyn says many Latinos express lack of role models or points of information as a challenge to apply to college.
---
Lack of financial resources – Miriam Ruizvelasco, San Jose State Masters graduate 2021, shares "I wasn't the best student in high school and that closed the door to many scholarships I could have applied to. I had two part time jobs while attending high school to save money for college, as I knew my parents did not have the money to pay for my studies. It was difficult, but I never doubt my strength, as my parents have shown me, hard work pays off."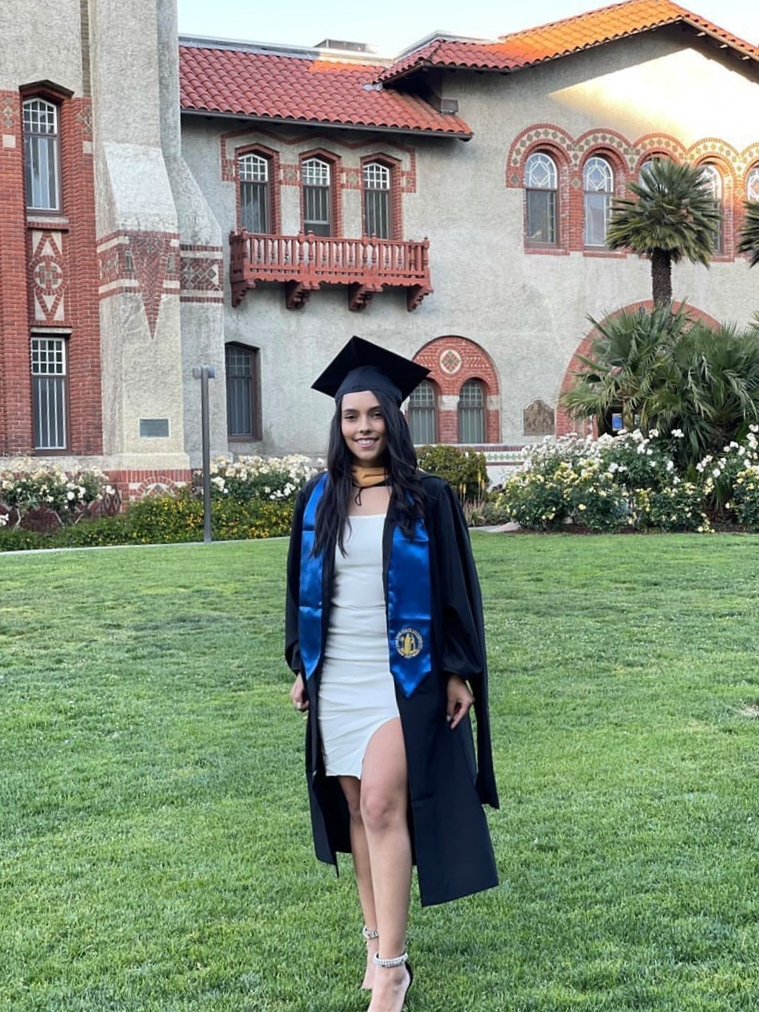 Miriam was offered admission to San Jose State University with a scholarship offer that covered almost half of her tuition. "Student loans did not scare me, as I knew it was the only path I was going to be able to get a college degree," says Miriam. Just as Miriam, many Latinos face financial difficulties and not everyone finds the time or determination to study and work to make it to college.
---
Let's talk about challenges once in college…
Feeling out of place
"Being from Guatemala, it was obvious from my accent and skin tone that I was different from the majority of my Engineering classmates. I often felt that I did not belong in that class, as it was challenging to make friends and get to know people even if it was just to study for finals." – Sofia, UC Davis graduate 2018
To give context, Latinos hold only 8% of STEM jobs, being female engineers still a lower percentage. This gives an idea of the misrepresentation in STEM, and a picture of the challenges Latinos studying STEM degrees face.
---
English not being my first language
"Although I studied a major in Spanish, the fact that English is not my first language made my college experience feel 20 times more challenging than my classmates, at least that's how I felt," – Jose, UCLA graduate 2018
Jose expresses that he had to read and study twice as hard as his English-speaking classmates, as it was difficult to master projects and finals. "I remember not having the same time to go out and hangout with friends as my classmates because I had to study and it would take me double the time to write essays or read books."
---
Conclusion
As every story is different, and every student faces different challenges, Latino students in California are constantly demonstrating the strength, determination and values transmitted by their parents, who for the most part, did not have access to higher education. For Latino parents, one of their main goals is to motivate their children to take advantage of the opportunities they did not have in their countries. The United States has become the home of dreams and opportunities for Latino first generation college graduates who often overcome challenges to make a future for themselves.
Resources for Latino students:
California Four Systems and their requirements https://www.laep.org/wp-content/uploads/2015/06/California-Colleges.-Four-Systems.pdf
First Generation grants and scholarships > https://www.collegegrant.net/first-generation/
First Generation Foundation > http://www.firstgenerationfoundation.org